Mondays, October 19-November 9 at 7 p.m.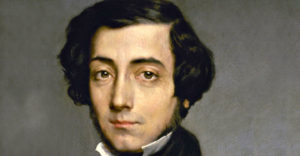 This four-part virtual series on Alexis de Toqueville's "Democracy in America" will provide an opportunity for participants to examine and discuss this country's Puritan-founded history, the Constitution, representative democracy and the tyranny of the majority as captured by Alexis de Toqueville's titular book.
Sign up here to receive an email invitation to this event.
This series is presented by guest speaker Giacomo Calabria and is generously grant-funded in partnership with Humanities NY.