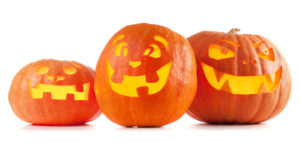 Carve a spooky or silly jack o' lantern and share a photo of it in our virtual pumpkin carving contest!
Submit your entries as color photos (jpg or pdf)
from October 1-29. Please email your submissions to pumpkincontest@bethpl.org. Include your full name, email, phone number and category.
Prizes will be awarded in the following categories:

Adult – Scary pumpkin
Adult – Silly pumpkin
Family – Scary pumpkin
Family – Silly pumpkin. 

Please enter only pumpkins carved by you or your family this year.
Entries will be judged by library staff and prizes, generously provided by the Friends of Bethlehem Public Library, will be awarded in the beginning of November.