*The programs and activities highlighted in green are available virtually!
Many programs are also taking place on Zoom. Check the calendar for upcoming events.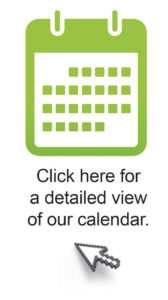 Adults
A Little Sunday Music • Book discussions • Cinema
Coffee and Conversation •  Evenings on the Green • Games and more
Knit One, Purl One • Listening Parties • Seed Library • Sewing and crafts
Summer Reading • Technology • Trivia
Teens
Book reviews •  Read It Forward • Sewing and crafts •  Study hall
Summer Reading  •  Teen STEAM • Volunteer opportunities
Children
At-home activities • Chess Club • Children's cinema • Display case request • Family book discussions
Resources for education and entertainment • School-age literacy • STEM and STEAM • Storytimes
Summer Reading
Out in the community
From the Circulation Desk
Ideas, tips and tricks for organizing your home library.
Past programs
Browse materials and resources from some of our popular past programs.