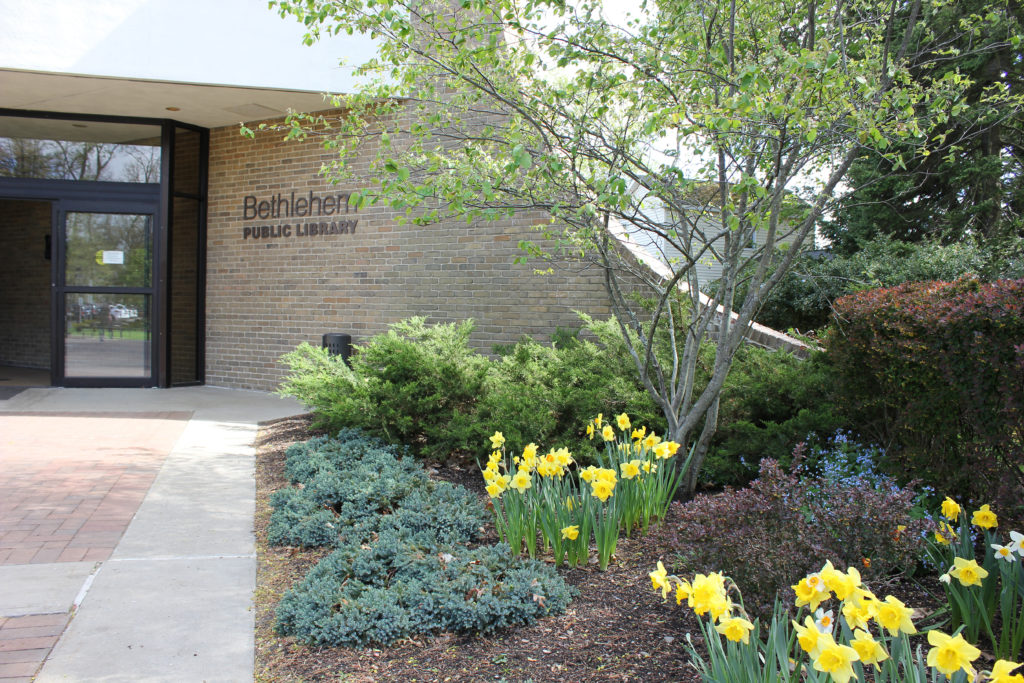 Bethlehem Public Library has a proposed budget of $4.45 million for the 2021-22 fiscal year. The levy portion of the budget comes in at about $4.2 million, a zero percent increase over last year and within the state-mandated spending cap.
By identifying areas of savings, this spending plan allows the library to continue to invest in physical and electronic resources, as well as online access to research and investing tools, and career and educational support — without increasing the levy.
Bethlehem Central School District residents will vote on the budget
Tuesday, May 18, from 7 a.m.-9 p.m. at Bethlehem Central High School.  
*The May 18 election coincides with the Jewish holiday Shavuos/Shavuot. An absentee ballot option is available through the school district. Click here for details. 
Click here for the library's 2021-22 budget (pdf).
There is one trustee seat on the 2021 ballot, currently held by incumbent Harmeet Narang, who is seeking re-election unopposed. A pre-recorded virtual Meet the Candidates event will be broadcast Wednesday, May 5, at 6 p.m. Click here to watch it.
A letter from the Bethlehem Public Library Board of Trustees:
Looking ahead
The past few months have brought much uncertainty and change to our community, and as we begin to cautiously plan for a return to the vibrant library experience of recent years, we remain mindful of the need to provide these services to you without an added tax burden.
With our 2021-22 budget, we recognize that a return to "normal" won't take place overnight, and that our community needs time to recover from the financial impact of pandemic closures and stay-at-home orders. That is why we are presenting a zero percent increase to our tax levy, keeping it at the same amount approved in 2020.
We expect to see some savings over the next few months as we temporarily reduce the number of large-scale in-person programs in an effort to maintain community health and safety. Your librarians are still planning a bunch of great events that will allow you to gather virtually and, in nicer weather, outdoors.
Electricity expenses have gone down since the recent overhaul of our energy system, and we are planning to spend less on some materials as more people shift to streaming and other electronic formats. Some of these savings will likely be offset by increased spending in COVID-related office and cleaning supplies, as well as a projected reduction in income due to lower interest rates and fewer fines collected.
In our 2021-22 budget, we continue to invest in the important resources you look to for entertainment, lifelong learning opportunities, resilience during difficult times, and community connection. Our in-house and online services provide access to research and investing tools, as well as career and educational support, and so much more. We are also maintaining our spending on new releases and multiple copies of high-demand items, including e-materials, so that we can get them into your hands quicker.
There is no doubt the pandemic has been difficult, but it has also inspired us to find creative new ways to serve you, leading to innovations like our book and media bundles, e-newsletter and curbside pickup. These services, born of necessity, have quickly become essential. As we work toward a future that combines these new services with those that have long been part of what we do, we are thankful for the generosity of those in our community who have made major gifts earmarked for their continuation.
Through all of this, we are keeping an eye on the future with our long-range planning efforts, which will identify a short list of building improvements to consider based on public input we've received. Overall, we feel this year's zero percent levy increase is a good plan for where we are now.
— Bethlehem Public Library Board of Trustees