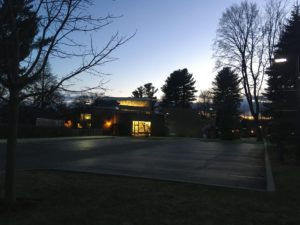 By Executive Order, the library budget and Board of Trustees vote has been rescheduled for Tuesday, June 9. It will take place entirely by absentee ballot, which will be mailed to households in the Bethlehem Central School District in the coming days. Click here for the library's proposed 2020-21 budget (pdf).
The library's vote is held in conjunction with Bethlehem Central School District.
Click here for general ballot and voting information.
There are two trustees seats on the 2020 ballot, currently held by incumbents Lisa Scoons and Brian Sweeney.  Scoons is seeking re-election, while Sweeney will be stepping down in June. A virtual Meet the Candidates night will be held Wednesday, May 27, at 6 p.m.  Watch it here or on the library's YouTube channel.
Watch the 2020 trustees candidates introduce themselves and talk about why they are running for a seat on the board.
Below are the six candidates for the board of trustees, listed in alphabetical order as they appear on the ballot. Click on an image to read their answers to a voluntary library questionnaire.
A letter from the Bethlehem Public Library Board of Trustees:
We are your library
The 2020-21 budget vote comes at a challenging time. During our budget planning just a few months back, we could never have imagined how much would change so quickly. What has not changed is Bethlehem Public Library's commitment to serving our community in ways that uplift in difficult times and provide the tools needed to help our friends and neighbors face what's ahead.
The 2020-21 budget, which comes in under the state-mandated cap, will allow us to continue serving you today as we prepare to take the necessary steps toward a time when we can safely be a community gathering place once again.
Looking ahead, we see Bethlehem Public Library playing a vital role in bolstering the resilience of this community as we all bounce back from the difficulties brought on by the Coronavirus health crisis and subsequent stay-at-home order. As a library, we provide unbiased access to trusted informational resources, as well as educational, financial, technological and career tools that can help those hard-hit by the pandemic. Our Reference Desk remains a go-to for people seeking clarity amid the conflicting and confusing messages of our time.
In the absence of face-to-face interaction, our staff has been working hard to get this information out to those who need it by developing new ways of communicating with the public and providing opportunities for connection through virtual programming. Our widespread Wi-Fi network throughout town has helped bridge the digital divide for many residents who lack internet access and find themselves in an increasingly online world, and the 2020-21 budget continues to invest in this vital link for our community. We have seen interest soar in our online resources, including streaming services such as Kanopy and Hoopla, and we are doing everything we can to meet that need while nurturing the physical collection you have come to expect.
We know better times are ahead, and we would like to usher in those days with forethought. With that in mind, we are continuing our Long Range Planning discussion based on the public input we received earlier this year. This blueprint for the future is by no means locked into a timeline, allowing us the flexibility to tackle projects as the economy and our resources allow.
We also understand that a return to the way things were will not happen overnight. For this reason, we will carefully analyze spending and seek cost savings where possible until we can better gauge the economic impact of this unexpected challenge and how it will affect our budget in the future. It is important to us that we deliver the best library services at the greatest value to you. On the ballot is a levy 2.64% higher than last year, within the limit specified by New York State.
— Bethlehem Public Library Board of Trustees
Click here to view a copy of the 495 Exemption Impact Report for the Bethlehem Central School District.